¡Hola!

Soy Aaron, ¡mucho gusto!
Let's see if one of these topics
answers your questions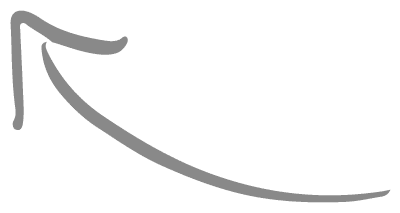 Yes! In fact, we highly encourage you to move to your accommodation before starting classes. This is in order to have some time to settle in, get used to your new house, and get ready to start your new Spanish program.
before
my program starts?
We offer a total of 14 different options between Homestay Families and Shared apartments. All of them have private bedrooms by default, and you can select the ideal one for you based on several other characteristics, such as: private or shared bathroom, meals plan, location from/to School, etc.
​
​
Of course! If your plans change, we will happily extend your stay as long as we have the availability to do so (since there may be other students scheduled to come after your initial departure date). Even though we can't assure 100% that we will be able to successfully arrange your new requested dates, we promise we will do our very best to try to make it happen or at least find alternative housing options.
change/extend
my stay later on?
A homestay is a great opportunity to live with a local family and get to know more about our customs and culture on a daily basis. In the other hand, shared apartments offers the chance to live with young locals and have a greater level of independence. Both experiences, however, allow you to practice your Spanish on a regular basis, and in a home environment
homestay and a shared apartment ?
Yes! However, please note that internet quality and signal will depend on where the modem is located (walls in Peru are made of concrete and, for this reason, strong internet signal inside your bedroom can't be always guaranteed).
In order to make our accommodation prices more affordable, our school does not take a cut from what our students pay to their families/landlords. This is why payments are done directly with them and cash is the only method of payment available (they can't accept credit cards as they are not businesses). If you know you will not be able to pay in cash, a wire transfer is available as an alternative payment method.
We manually match our students with a family/shared apartment that matches their requirements and travel dates. In the event that we won't be able to find availability with a family/shared apartment that matches their exact original request (for instance, a homestay with private bathroom), we will send them a couple extra alternatives to choose from.
No. Unfortunately, most people don't have washing machines at home as their clothes would take several days to dry off because of the very humid weather of Lima (it usually takes up to 4 days for garments to air dry). Instead, people choose to use laundries where they can get their clothes cleaned in just a couple hours for cheap (normally a regular size load will cost you around $3-$5 including washing, drying, and folding).
Most of our accommodations (both homestays and shared apartments) are located in Miraflores, 15 to 35 minutes walking distance from/to school. We also have other accommodations and shared apartments located only 15-20 minutes away by public transportation in exclusive areas of San Isidro or in the bohemian neighborhood of Barranco (these two neighborhoods are adjacent to the neighborhood of Miraflores, where the school is located).
How far
are accommodations?
Our accommodation prices have already been reduced to the most affordable prices possible (for this reason, we neither take a cut from what our students pay for their accommodations, and all payments are made directly to our families/shared apartment owners).
Yes! We do have a some options to accommodate couples. We recommend that you and your partner complete separe registrations and state on the observations field that you would like to be placed in a couples room. Also, please note that couples staying together in the same room will get a 15% discount per person on top of the regular price per night.
accommodations
for couples ?